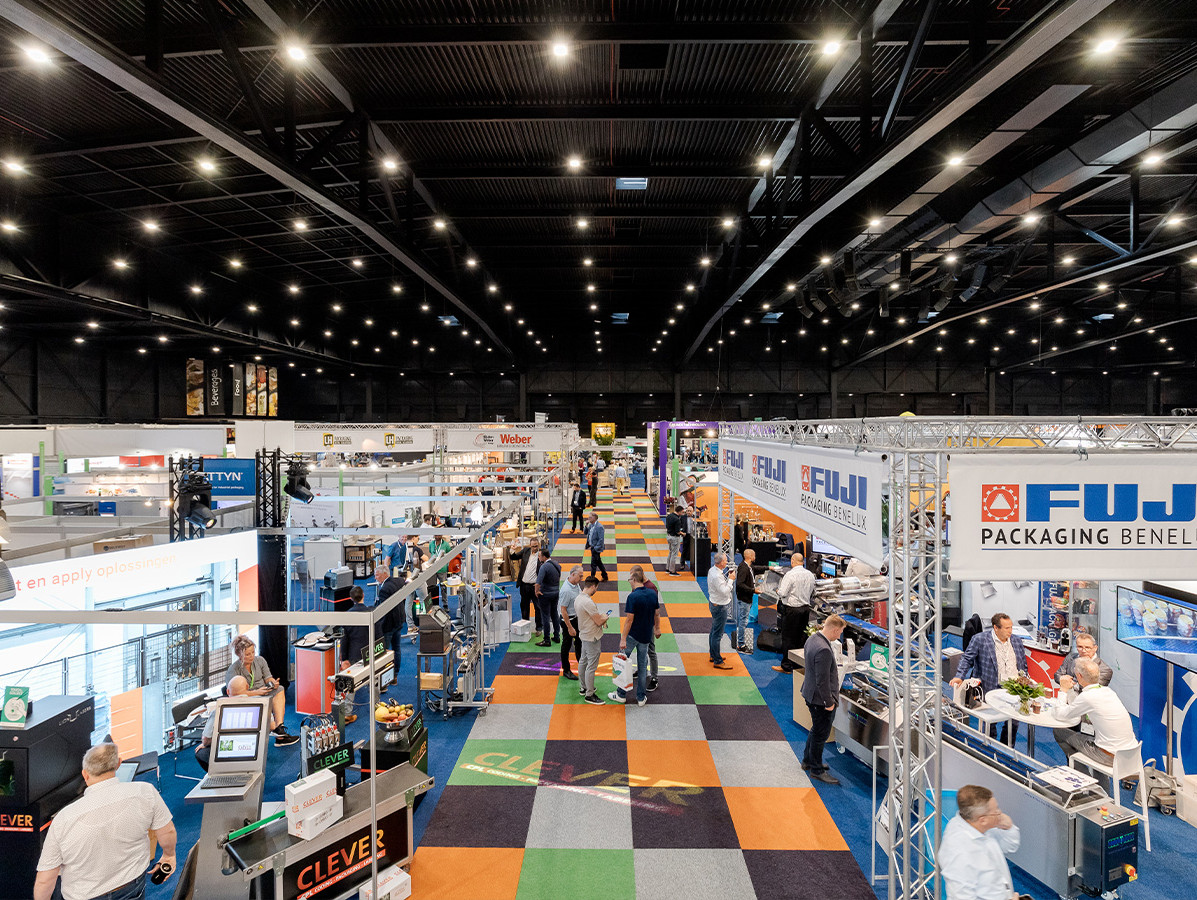 On 5 & 6 April 2023, the 20th edition of Empack will take place in Brabanthallen Den Bosch at the same time as Packaging Innovations and Automation4Packaging. This creates a meeting point where the top of the entire packaging industry comes together in one place. 
Producers and brands are continuously challenged on the use of circularity, (sustainable) materials, innovative techniques, ease of use, reuse, recycling, packaging design and packaging minimisation. Marketers, brand managers, packaging specialists, R&D managers, designers and buyers face the challenge of continuing to innovate. The NVC Dutch Packaging Centre, organiser of the De Gouden Noot competition, will festively highlight the most pioneering innovations during the fair. There will also be 'kickstarts' for visitors, and lectures at the Packaging Innovations knowledge event on both days.
Kickstarts
Surprising kickstarts are planned for visitors to the fair on both days. On Wednesday 5 April, the VNV will organise the kickstart: led by a moderator, experts from various disciplines will discuss current packaging topics.
On Thursday, moderator Lucy van Keulen, an expert in the field of sustainability, will discuss the theme of re-use vs reduce with experts from various disciplines.
The Gouden Noot
Upon entering the exhibition floor, the packaging innovations of the winners of De Gouden Noot will be in the spotlight. The 31st edition of packaging innovation competition De Gouden Noot was won by Masterpack Group, with a pioneering application of Modified Atmosphere technology in the world of FIBCs. Silver went to PACKSYS GmbH's Capsule Dispenser. The refillable dispenser allows patients to have their required medication at home in a controllable and easy-to-handle, safe way. The bronze winner is the Mibelle Group, which clarifies the production process of plastic bottles using carbon dioxide CO2 as a raw material. 
These seven innovations also made it to the finals
Bluemint® steel pure from Hoffmann The Tin
Dry Molded Fiber from PulPac
FDoR® (Flexo Direct on Rigid) by Van Dam Machine Europe BV
Balaton closure by Kraft Heinz
Sustainable paper washing solution by Avery Dennison
Temcoat Liner Flow from EPG Industries
Tray to tray rPET by Hordijk Verpakkingen