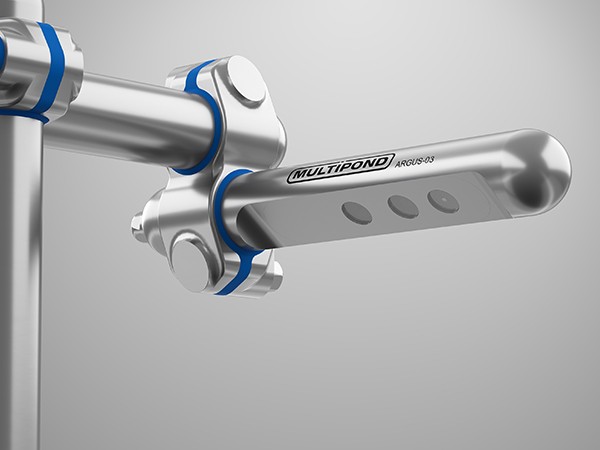 At the upcoming packaging exhibitions Pack Expo Las Vegas, Fachpack in Germany and at the PPMA in England, Multipond will present the advantages of the new patented Argus system. The system will be shown live on a J-generation Multipond multihead weigher.
The Multihead weigher with 3D camera system Argus pays for itself in no time: Weighing with more performance, without a specialist operator and with products that are difficult to process such as: grated cheese, spinach, rocket, lamb's lettuce, candy hoses, fine frozen fries, pulled pork etc. Moreover, even more precise packaging weights. This is evident from the many practical experiences.
The design of the cameras meets the highest hygiene requirements, is completely IK69 waterproof and even the clamping of the camera is so unique and hygienically constructed that a patent has been granted for it.
The two Argus 3D cameras and the Multipond 3D software continuously diagnose the product flow on top of the Multihead. If an accumulation occurs or 'holes' occur in the investment, these are quickly recognised. The Multipond software then automatically corrects the product flows by specifically controlling the individual dosing channels and divider. Because the system is self-regulating, you no longer need specialists to operate the weigher or to reset it in the event of changing conditions. The result: higher performance with more uptime and fewer rejects in the packaging line.