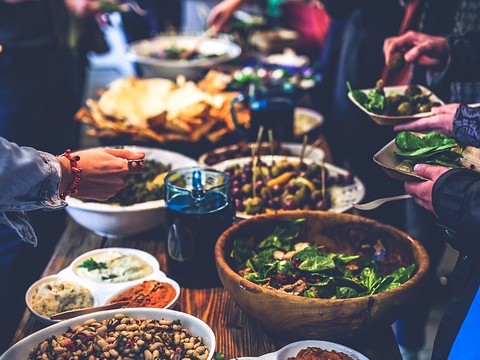 In 2018 there were less positive figures compared to 2017, when the export value for the food sector increased by 6%. In 2018 (up to and including October), this percentage was modest (1.3%). Food exports to the EU were higher than to non-EU countries. This was mainly the case for dairy exports. The roles were reversed for fish, where exports to countries outside the EU increased more strongly than exports to the EU.
Meat and dairy, two of the most important export products (one third of food exports), recorded negative export figures. Exports of meat and meat products decreased by 1%, and the export value of dairy and dairy products decreased by 2%. The reason for the decrease in the export value of dairy was the lower dairy price in 2018.
Exports of fruit and vegetable products increased significantly, resulting in a higher total agricultural export. This important product group rose by 4%.
Turnover, production and price of the food industry
Throughout 2018, output prices for the food industry fell. This was partly due to lower input prices. The hot summer caused a number of poor harvests, which will lead to a rise in the prices of a number of products, such as wheat and potatoes, in 2019.
For 2019, ABN AMRO expects the food industry's turnover to increase slightly, but unlike 2018, prices will have less impact on turnover.