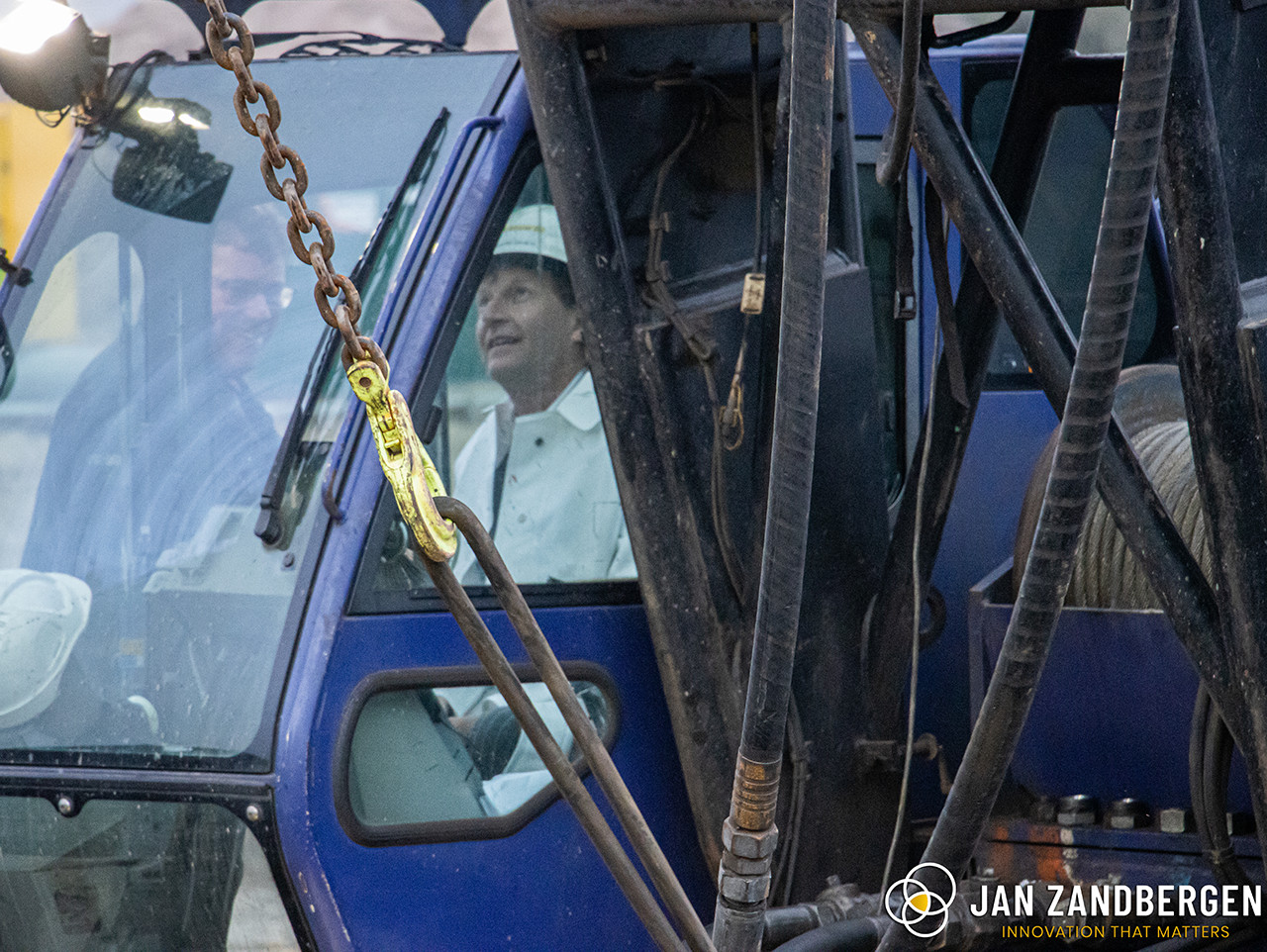 On Tuesday 26 October, CEO Peter-Paul Zandbergen symbolically laid the first stone of a new food development centre. Jan Zandbergen Group 'Innovation that matters' - comprising Jan Zandbergen B.V., Diviande and Future Food Group - is increasingly focusing on innovative concepts and product development. The focus is no longer solely on animal protein; in recent years the development of vegetable alternatives has taken off within the organisation. Even to the extent that the company and product development are literally outgrowing their space and more room is needed for innovations.
Van Bokhorst Architects from Nijkerk are responsible for the design of the new building, which will be located on Electronenstraat in Veenendaal. In addition to ample space for R&D activities (from a large room for product development to a sink kitchen, cold store and tasting room), there will also be office spaces and meeting rooms. A fitness area has also been planned for the employees. There will be a parking garage under the building. The total area covers approximately 3000 m2.
For an organisation that wants to develop sustainably, it is only logical that the innovation centre will be equipped with modern and sustainable solutions to reduce the burden on the environment. For example, there will also be solar panels on the roof. Dijkham Bouw is responsible for the construction of the building. Completion is expected in the third quarter of 2022.