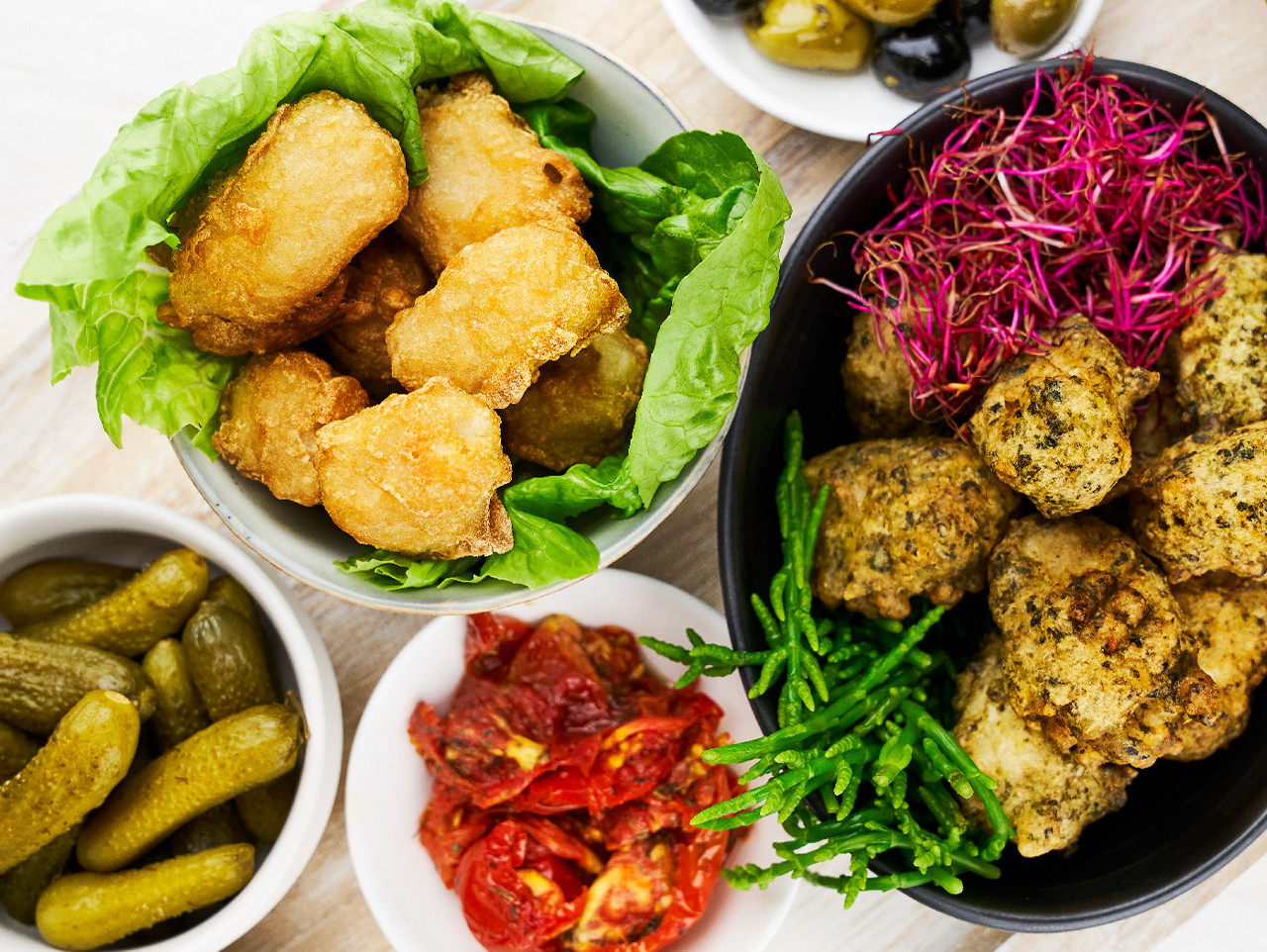 Tasty food that looks good, is environmentally friendly and healthy – who wouldn't want that? The new Chlorella algae, Duplaco Gold, helps food and beverage manufacturers to cater for all these requirements. Thanks to special natural cultivation, it hardly contains any colour pigments, which would otherwise be responsible for the typical green colour of foods to which Chlorella has been added. This green colour doesn't always go down well in muesli bars, buns and meat alternatives.
The new Duplaco Gold adds a lot of power to the food, just like the green Chlorella: It contains 40 percent protein, which includes all nine essential amino acids, as well as an abundance of vitamins and minerals. Duplaco Gold also boasts extra iron and even B12. One in ten Germans do not have enough of this in their blood, with many vegetarians and vegans taking dietary supplements. Foods or beverages fortified with Duplaco Gold thereby contribute to the supply of these important nutrients – and from a purely plant-based source.
"Our innovative cultivation method avoids chemical treatment, which is used by other manufacturers to extract the chlorophyll from the Chlorella algae afterwards," explains Marcel Oogink, founder of Duplaco. "Duplaco Gold now allows producers to address the trend towards healthy foods without changing their taste, aroma or appearance," says Oogink. Furthermore, Duplaco Gold's top nutritional values make it ideal for clean-label products that want to impress with short ingredient lists.
Photo credits: Monkeys by the Sea