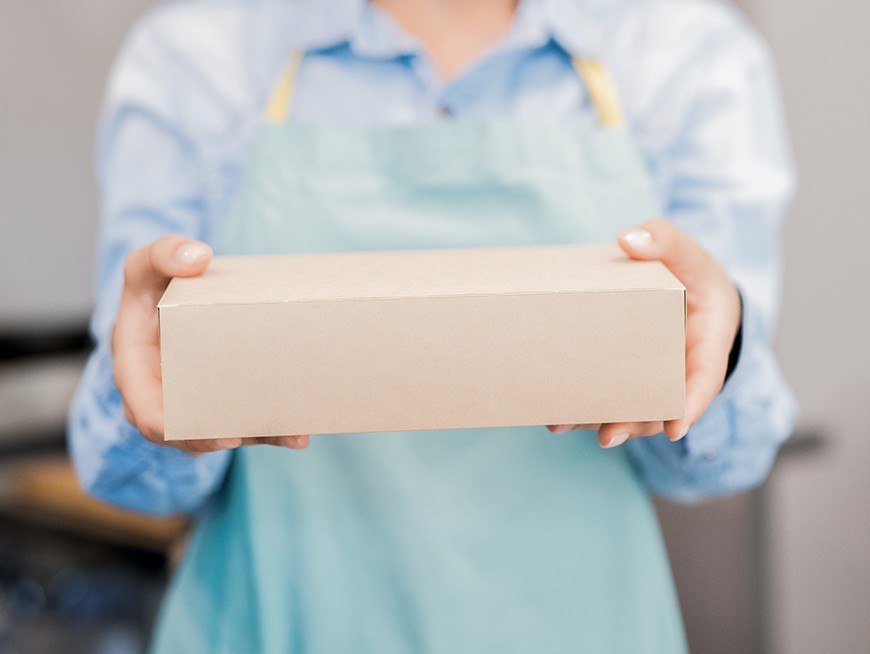 As of January 13th, restaurants will be able to display a special #waste-free logo behind their windows or on their menus to show their commitment to fighting food waste. What is not eaten may be taken home. The logo, launched by Minister Schouten of Agriculture, Nature and Food Quality (LNV), makes asking for a foodybag (doggybag) the most normal course of action.
At Horecava 2020, Rabobank, together with Minister Schouten and the Samen Tegen Voedselverspilling (Foundation Together Against Food Waste), presented the result that 100 restaurants wasted 21% less food in six weeks. This is because restaurants offer smaller portions or portions to share. This initiative, together with the #waste-free logo and the foodybag, is part of the large-scale approach in the hospitality sector to reduce food waste. According to Rabobank, this will yield potential cost savings of EUR 291 million (30.5 kilos) and a reduction of 60,500 tonnes of CO2 emissions by 2030.
According to Minister Schouten, the Food Waste Challenge puts restaurants at the forefront of the fight against food waste. Minister Schouten: "Everything you enjoyed during an evening in a restaurant, but what you can't eat, you can of course take with you. With the foodybag we have a moment at home to enjoy the delicious food. This way we all make sure that we treat our food with respect, the people who produced it, the people who prepared it and our living environment".
Cabinet goes for #Waste-free
Preventing food waste is a priority of the cabinet. To this end, the Ministry of Agriculture, Nature and Food Quality has joined forces with knowledge institutions and companies. The LNV foundation Samen Tegen Voedselverspilling strives to halve the amount of food wasted by 2030. This is also one of the United Nations Sustainable Development Goals to which the Netherlands is committed. Together with the foundation and its more than sixty members, the Ministry of Agriculture, Nature and Food Quality is taking up the challenge.