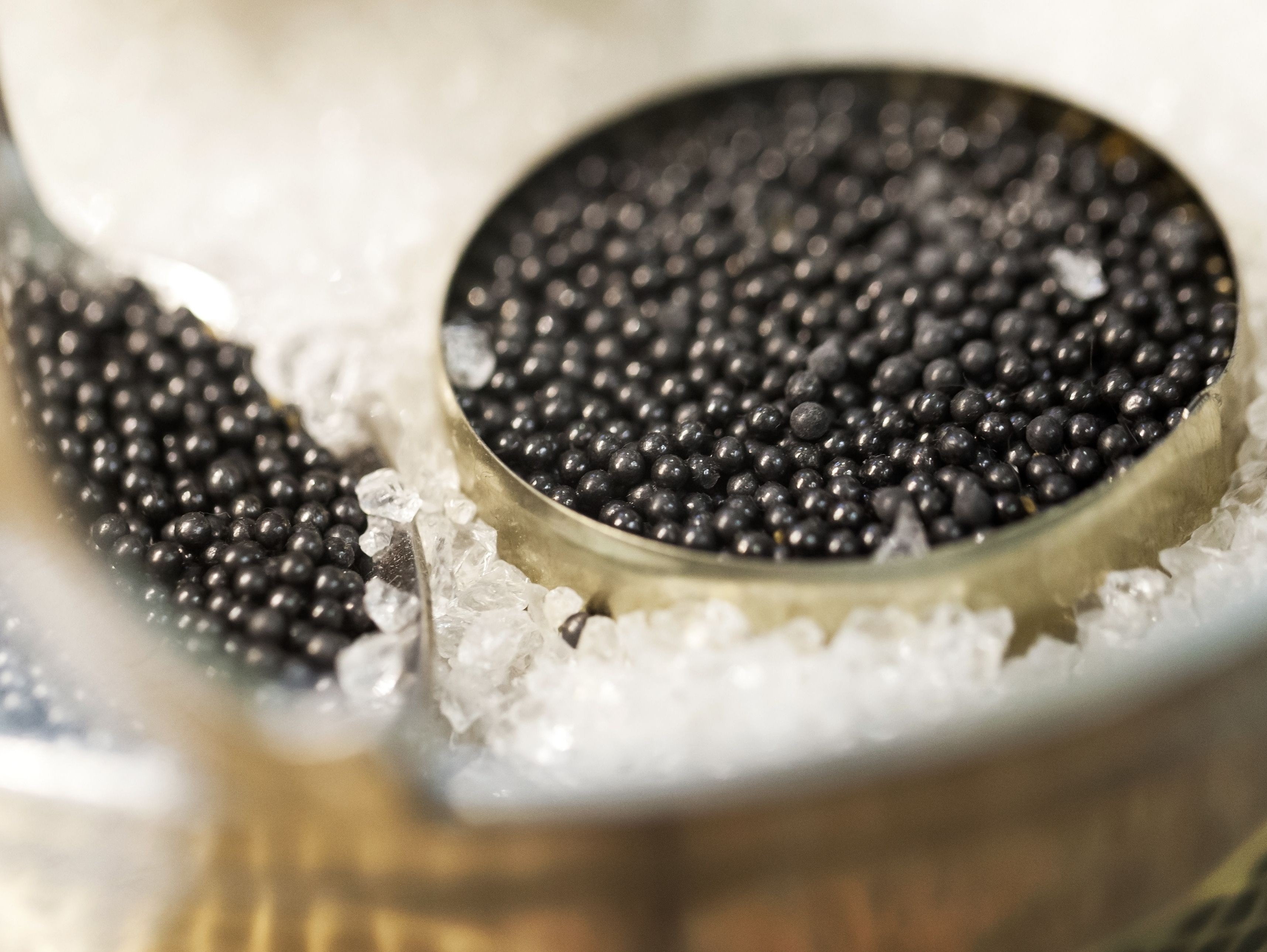 The abuse of brand names is nothing new; customs officials regularly intercept shipments of fake handbags, shoes and gadgets. However, the fact that foodstuffs are also faked is news to many people. Europol, the European police organisation, together with Interpol, carried out Operation Opson for the fourth time last December and January, resulting in the seizure of 2500 tonnes of fake and illegal foodstuffs. Raids and checks were carried out in a total of 47 countries, including 20 member states of the EU. Supermarkets, as well as airports and seaports, were checked.
Fake caviar

In France, for example, customs officials found a suspect load of caviar from China, which was packed in fake boxes bearing the d'Aquitaine brand. In Italy, 31 tonnes of seafood that was being sold as fresh were discovered, whereas it had been frozen and then processed to give the appearance of being fresh. Other seizures included four tonnes of illegally-imported strawberries, 25 tonnes of fake butter and 275,000 litres of liquids, particularly fake alcohol. Some cases involved 'only' fake products, but sometimes they also involved the safety of food, and therefore that of the consumer as well. The load of fake alcohol, for example, was found to include vodka that had been made from antifreeze. The investigation shows that the Internet plays an important part in the increase in fake and illegal foodstuffs.
'be aware of what's on your plate'
e-commerce

The food industry has to deal with the huge amount of damage that is caused by the growing sales of fake products, which occur not only through traditional distribution channels but also more and more via the Internet. The food sector is increasingly experiencing the detrimental side of e-commerce. The damage is not just in terms of financial loss for producers and merchants, but in the reduction in consumer trust as well. Furthermore, the illegal trade in foodstuffs can even affect public health.
The police and the judicial authorities are taking action against these practices, but unfortunately they cannot ensure on their own that the underlying problem is being tackled. Brand owners have a major task in getting to grips with the problem, and it is important to raise the levels of vigilance by producers and awareness on the part of consumers. Considering that the illegal trade in foodstuffs on the Internet is increasing by leaps and bounds, controlling that channel in particular is crucial. Controlling the Internet manually isn't feasible, so using computerised tools can be useful.
Brand protection company MarkMonitor has drawn up a number of tips for producers and consumers wishing to protect themselves against fake foodstuffs.
Tips for brands
• Register brand and product names
The initial step in combating fraudulent use is registering brand and product names. It is important for trade names to be registered in their home country as well as internationally. Brand protection has to be made part of a product's life cycle. The Benelux Office for Intellectual Property (BOIP) is the official body for the protection of trademarks and designs in the Benelux. Companies can register their brand and product names there, which gives the names worldwide protection for ten years.
• Use computerised tools
As was said earlier, the Internet plays an important part in the trade in fake foodstuffs. It has to be monitored continuously, but it is too extensive for this to be done manually. The use of computerised tools is therefore the only solution for scanning the Internet.
• Employ an offensive brand protection strategy
Using an offensive brand protection strategy is important in preventing online abuse. This means that the owner of a brand has to actively seek out fraudulent websites so they can then be taken offline. As abuse of brands is a problem for all parts of a company, it is essential for its IT, marketing and legal departments to collaborate. This ensures an effective approach to the problem, using the correct technical and legal means.
• Take legal steps
Once fraudulent websites have been identified, the last stage of the brand protection strategy is the legal process for taking them offline. The registration of product and brand names is an important factor here, because brands can thereby show that there is a question of brand infringement. If fraudsters notice that a company is actively seeking out malicious sites and regularly has them shut down, they will give up all the sooner and go looking for other, easier targets.