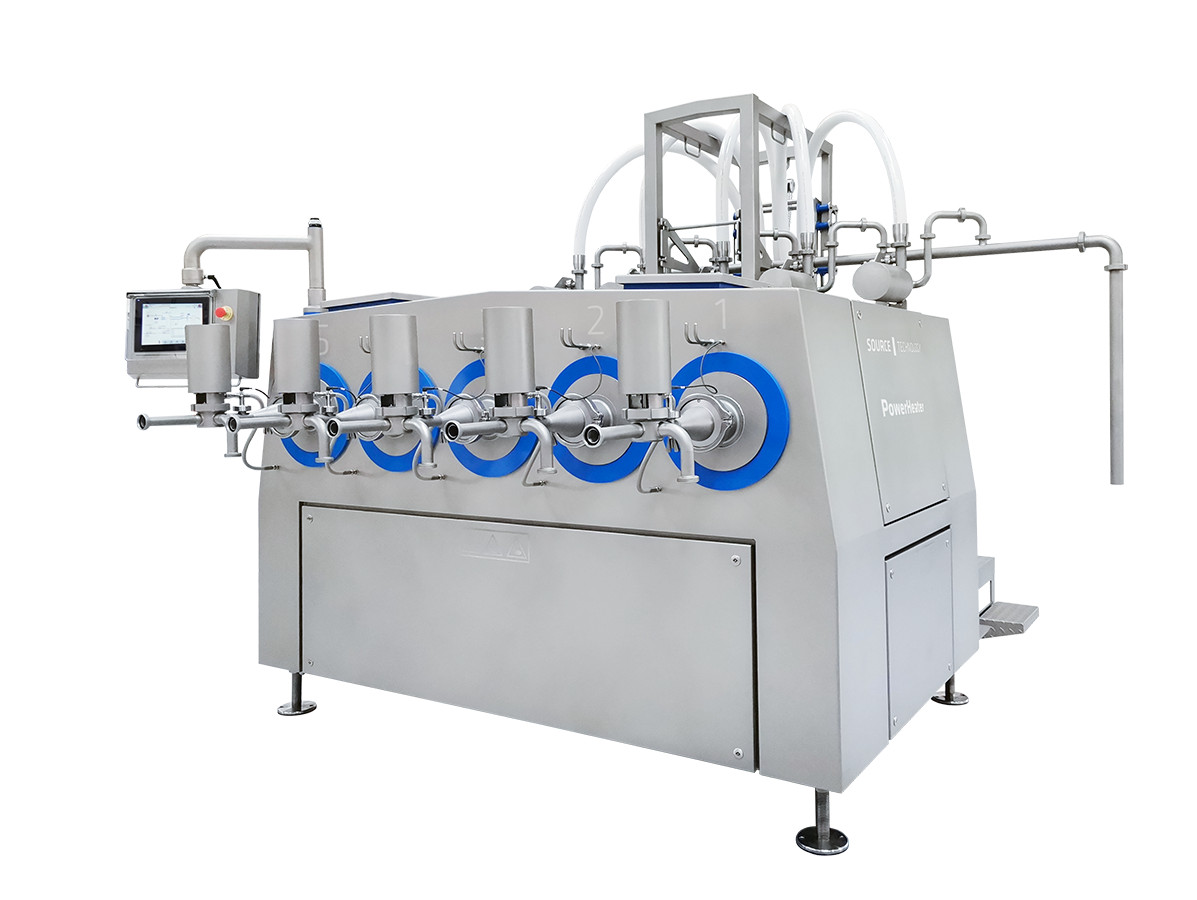 The Danish company Source Technology, inventor of the PowerHeater™, offers customers innovative technology to produce texturized food products. The process reduces traditional processing and cooking costs for higher value meat and plant-based food. Also, super premium pet-food producers have discovered the advantages of this new process.  The PowerHeater™ transforms proteins into a textured fibrous structure, with a unique bite and taste, typically used within the food service industry or branded food products. In the context of a growing market in the production of texturized proteins, the company entrusted distribution in the Benelux to Taaas BV, based in Kortrijk, Belgium.
"I'm thrilled to announce today the further expansion of Source Technology's distributor network with Taaas BV in the Benelux. This agreement will allow Source Technology to strengthen presence and service in this key market. The Benelux market has always been early adopting to innovations in the food production", says Kim Krintel, CEO – Source Technology
The PowerHeater™ process is based on the principles of transferring mechanical and thermal energy into a meat or plant-based emulsion in order to coagulate the protein and any potential sources of carbohydrate. The technology makes it possible to transform simple protein emulsions into a very textured meat-alike product.
Ole Oxboll, Sales Director - Source Technology: "The Benelux market is one of Europe's fastest growing markets in the production of texturized proteins. Texturizing proteins with a PowerHeater™ pushes the development of new food products in foodservice, food production and pet-food markets to the next level."
Piet Deceunynck, CEO – Taaas BV: "Healthy and tasty food, affordable and good for the planet is high on the wish list of today's conscious consumer. The protein transition moves the focus towards plant-based food. Taaas BV is a startup offering new product developers the know-how and the equipment to develop the next generation protein-based food products with a unique bite, texture and mouthfeel."