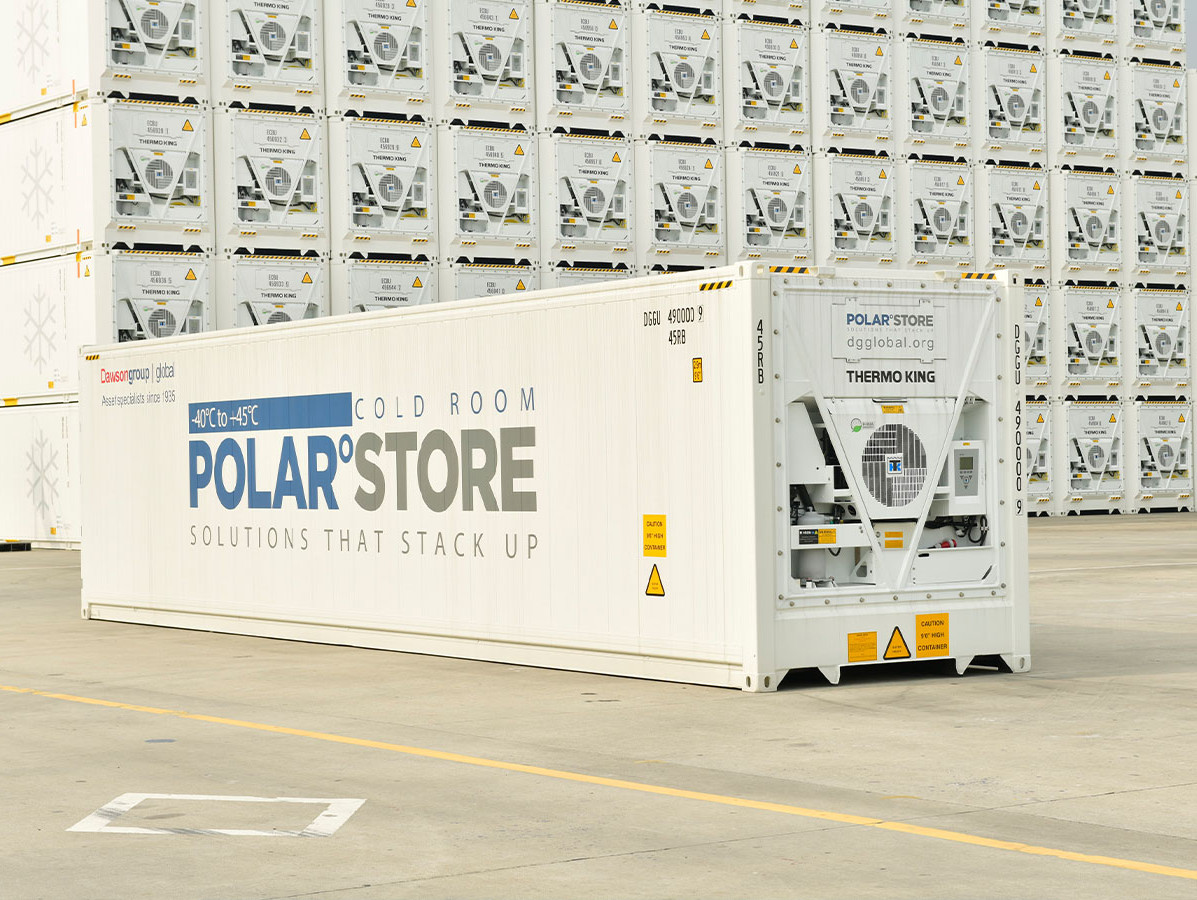 Dawsongroup Benelux has recently expanded its fleet by purchasing brand new reefer containers, reinforcing its taken position within the conditioned supply chain. Meet the PolarStore!
Dawsongroup now offers reefer containers in addition to the rental and sale of refrigeration and freezer units, Chereau refrigerated and freezer trailers, shock freezers and tempering units.
These containers can be easily and perfectly stationary on customer sites and, with a temperature range of -40°C to +45°C, are a highly effective and economical solution.
"This development means that our customers directly connected to the cold supply chain can find everything under one roof, ensuring clear costs and assurance of quality equipment and 24/7 service and maintenance," said Rick Heijnen (Strategic Business Manager).
Companies can now rely on Dawsongroup for every link in the cold chain, from storage and handling to transport and delivery.
Despite its competitive price, Dawsongroup's new PolarStore fleet meets the highest standards of quality and reliability. For example, the containers are equipped with a number of additional options, including a flat floor, (online) temperature monitoring, internal lighting and unlocking.
Dawsongroup prides themselves on their commitment to quality and customer service and strives to improve and expand their services to meet their customers' needs.
With the expansion of their fleet, they have taken an important step to further strengthen their position as a leading provider of refrigeration and freezer solutions within the cold supply chain.