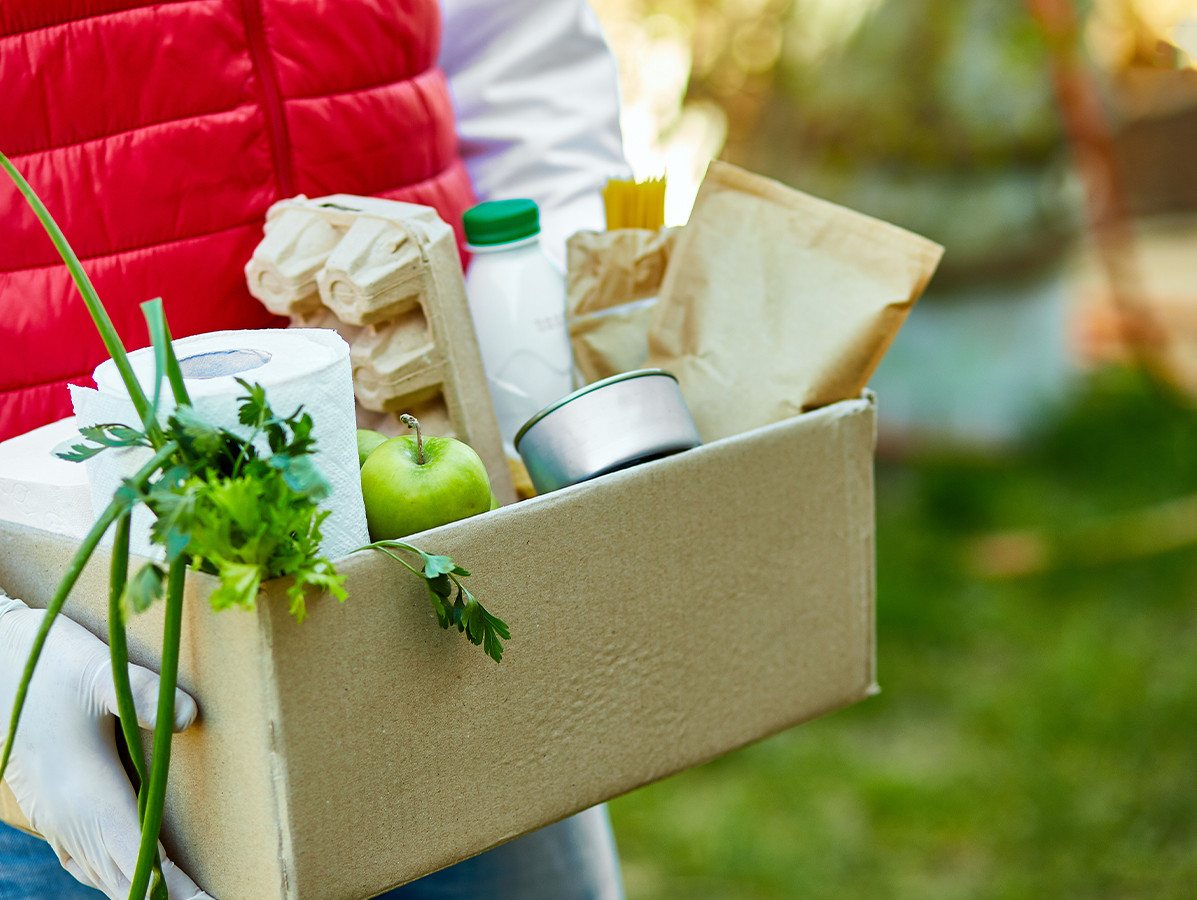 Consumer spending is expected to shrink by a total of around 5% this year, according to a report published by ABN AMRO on Friday 17 April. The bank assumes a scenario in which the intelligent lockdown will last two months and then be phased out. By way of comparison, in 2009, during the low point of the financial crisis, consumption fell by about 2%. To measure the shifts in consumer spending, ABN AMRO used its own transaction data and CBS data to estimate the direct impact of corona on consumer spending. Despite the sharp contraction, not all consumer categories are hit equally hard.
A major divide can be seen in the food sector. On the one hand, spending on food via the hotel and catering industry is falling sharply, but spending on daily shopping is rising. Nevertheless, daily shopping does not make up for the decline in the hotel and catering industry, resulting in a drop in total food expenditure. In the Easter weekend this was painfully clear: this weekend spending was estimated to be 20 percent lower than at Easter last year.
Total expenditure on food decreases
In the first crisis week (week 11), consumers spent much more on food and drink than normal. After the stock in the kitchen cupboard had been refilled, the growth in spending on food flattened again and also decreased in the Easter weekend. The decrease in spending on food is a consequence of the closure of catering establishments where consumers usually pay more for food than in supermarkets. A third of consumer spending on food normally takes place on out-of-home channels, such as restaurants, pump shops or train shops.
Food retailers see turnover increase
For food retailers, the crisis appears to have a positive side; they have seen their turnover increase significantly in recent weeks. Partly because many people are now working from home, they are rediscovering the local food shop, possibly encouraged by the idea of supporting local retailers. Beverage shops in turn also benefit from the closure of the hospitality industry. Another shift in spending is the sharp increase in groceries and meals via delivery services of supermarkets and (fast food) restaurants. Online shopping was already a significant growth market before the crisis. But due to the empty shelves in supermarkets in the first days after the restrictive measures, even more consumers found this channel. Incidentally, the delivery market is still only a small part of the total supermarket spending.
Preparing for easing lockdown for the hospitality sector
In restaurants, cafes and coffee shops, the loss of turnover is logically very high: between 85 and 90 percent. However, Paul Metzemakers sector economist Retail and Leisure at ABN AMRO sees opportunities for food and beverage outlets - if the lockdown is relaxed - to function in the one and a half metre economy. "Guaranteeing a one and a half metre distance between guests is of course a huge challenge and on many occasions requires a capacity limitation because tables have to be further apart. Catering entrepreneurs will have to be creative in these difficult times in order to be able to serve consumers in compliance with the one and a half metre distance requirement. This is, of course, less difficult for restaurants and coffee shops than it is for cafés and nightlife". According to Metzemakers, there are several conceivable ways of compensating for the capacity limitation to some extent. "Think of dynamic pricing, higher prices on busier days, or periods in which to dine, making it easier for restaurants to occupy tables twice during lunch or dinner".
More information: https://insights.abnamro.nl/