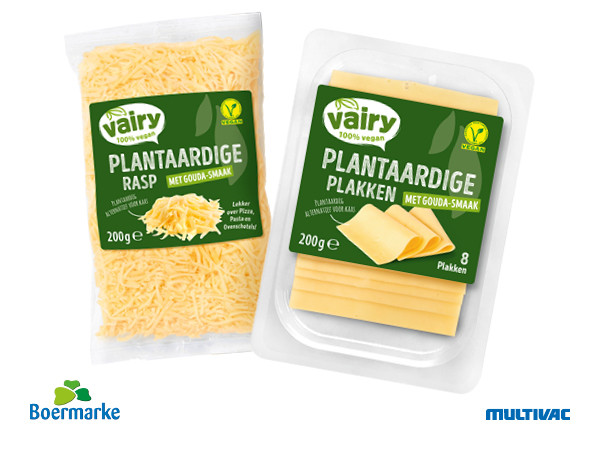 Due to the increasing demand for plant-based alternatives to cheese and its own ambitions, Boermarke put a completely new production line for plant-based cheeses into operation in 2021. The aim is to produce more than 10 tonnes daily. Vegetable cheese that cannot be distinguished from regular cheese in terms of taste, texture, colour and smell. The bar has been set high and the team is enthusiastic.
Proactive
Product and Process Technologist Vera Weller: "Boermarke is the first producer on this scale with vegan cheese. On the basis of the rapidly growing developments in the food field, we developed the vegan cheese alternatives on our own initiative, and approached customers proactively. Given the great interest and orders, we are confident that this new market will continue to develop rapidly. We are fully committed to this development.
Quick communication
The decision to work with MULTIVAC was a conscious one, Vera Weller explains: "As a dairy and ice cream maker, we do not have any experience in the field of 'solid products' such as vegetable cheese. The cutting, packing and labelling of vegetable cheese in a professional, complete and reliable way is new. Also in terms of shelf life. In order to make this whole (production) process run smoothly, we soon found MULTIVAC. A world player in this field, yet with local contacts in the Netherlands that are easy to reach. Quick communication, fast action, active thinking.
Read more about Boermarke's choices in product and production