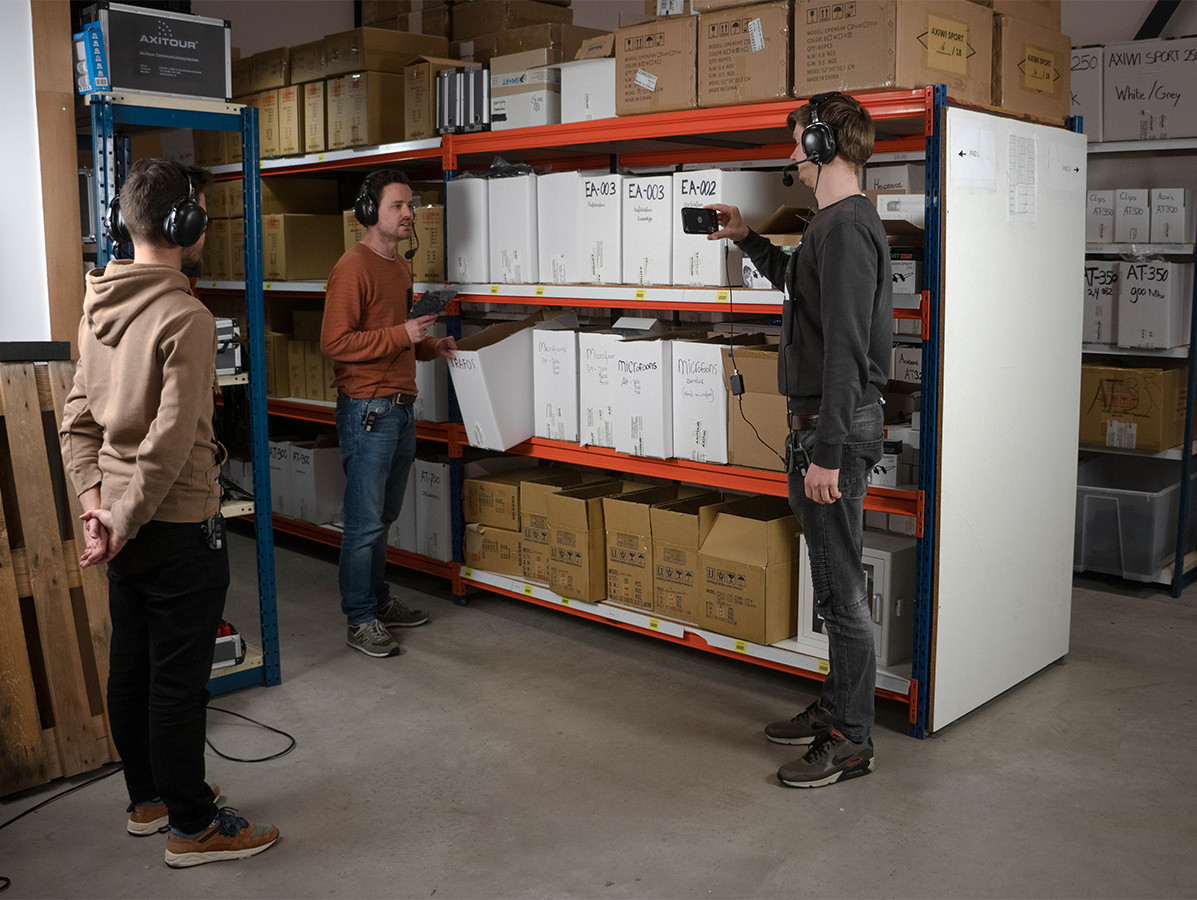 Greif gives a company tour remotely via Zoom with AXIWI
Recently Axitour was asked by the company Greif to come up with a solution, where it is possible to organize a company tour and to involve both people on location and remotely (America) in the tour. Axitour started working on this solution.
Some of the participants were physically present at the plant and were equipped with the AXIWI wireless tour system (and noise-cancelling headset) to participate. The colleagues from America were linked via ZOOM to the group (communication) at the plant, via the AXIWI communication system. One of these AXIWI units is linked to a smartphone, via a special AUX cable. By setting up a ZOOM meeting with this smartphone, the American participants could still participate in the factory tour; speaking, listening and seeing.
Ronald van der Linden, Project Engineer at Greif, on the remote company tour with AXIWI: "By giving a digital interactive tour, we can show our factory and our people to 16,000 colleagues in 250 locations in 40 countries around the world."