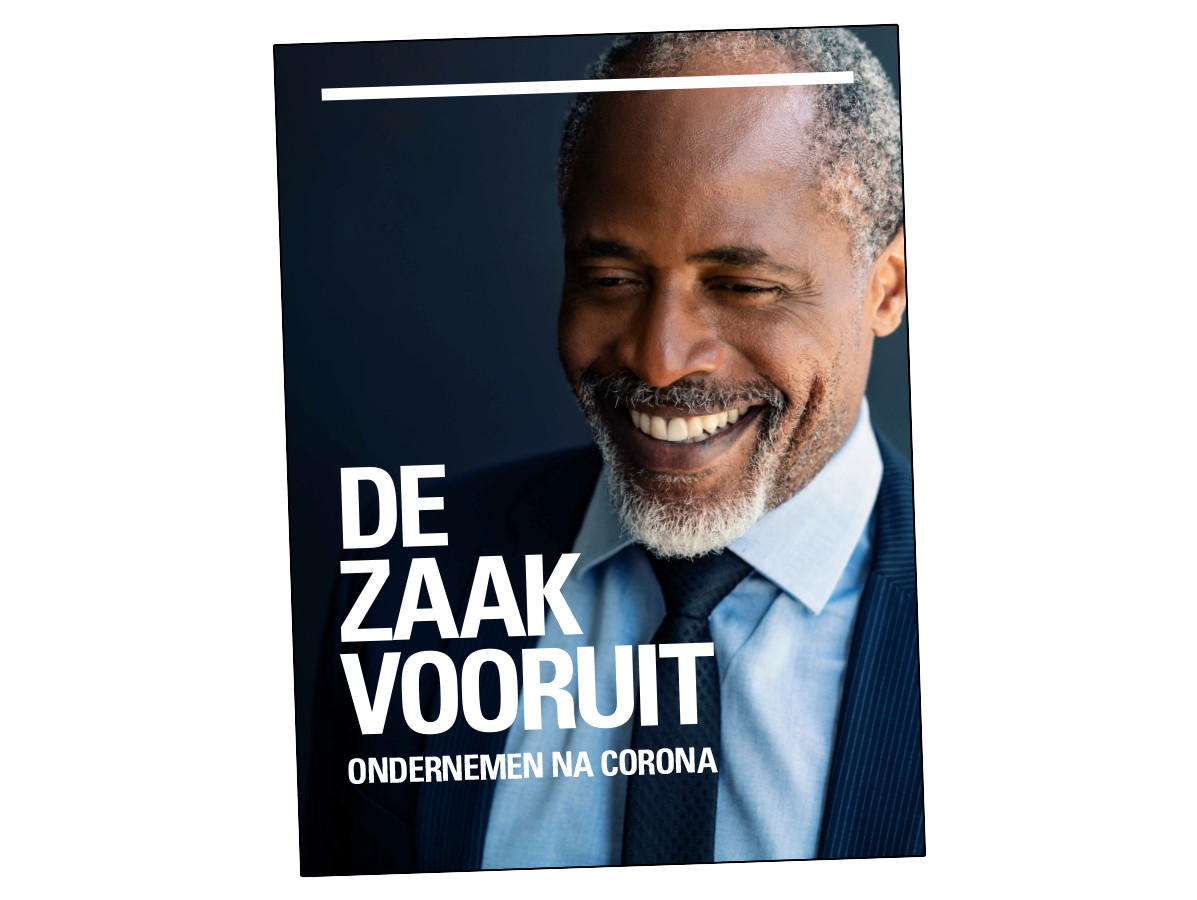 Many entrepreneurs are struggling with the far-reaching consequences of the corona crisis. They have to adapt to a new reality and sometimes even reinvent themselves. But how do you do that and where should you start? Today, ABN AMRO presents the first management book on business after corona: 'Business ahead'. Over the past few weeks, the bank has entered into discussions with dozens of experts, experts and entrepreneurs. These discussions have been bundled into five chapters, in which the reader is taken through interesting cases and new business models. Together with various industry associations, scientists and experts, ABN AMRO also developed a method to test whether a business model is future-proof. In this way, 'Business ahead' is the new management book that provides insight and inspiration for entrepreneurs to really get down to work and shape their business towards the future.
The coronavirus is putting society to the test. Many entrepreneurs have to fight to keep their heads above water. ABN AMRO has entered into dialogue with entrepreneurs about the challenges involved. What have they learned from the coronavirus so far? Where are the new opportunities and what does the post-corona world have to offer entrepreneurs? The e-book brings together insights, interesting cases, new business models and relevant developments that will determine the future of doing business. "Nobody knows exactly what the future will look like in these unpredictable times. With this e-book we offer insight and inspiration to think ahead. The experiences of other entrepreneurs, experts and experience experts help us to do so. So that entrepreneurs can look to the future with self-confidence and move their business forward," says Daphne de Kluis, CEO Commercial Banking at ABN AMRO.
Moving the business forward
The coronavirus put a stop to many business plans. Flexibility, perseverance and creativity are more important than ever to survive in these difficult circumstances. But where do you start and how do you reshape your business? What scenarios are conceivable in the post-corona era? In 'The business ahead' many entrepreneurs and experts give their vision on the future. With their stories and forecasts, the e-book not only offers a lot of inspiration for entrepreneurs who want to set a (new) course. ABN AMRO has also developed four scenarios for the post-corona era. These are intended to help entrepreneurs make strategic choices and plans for the longer term.
Available free of charge
"De zaak vooruit. Ondernemen na corona' can be downloaded free of charge via abnamro.nl/dezaakvooruit (Dutch only). The book is suitable for all devices, including e-readers.