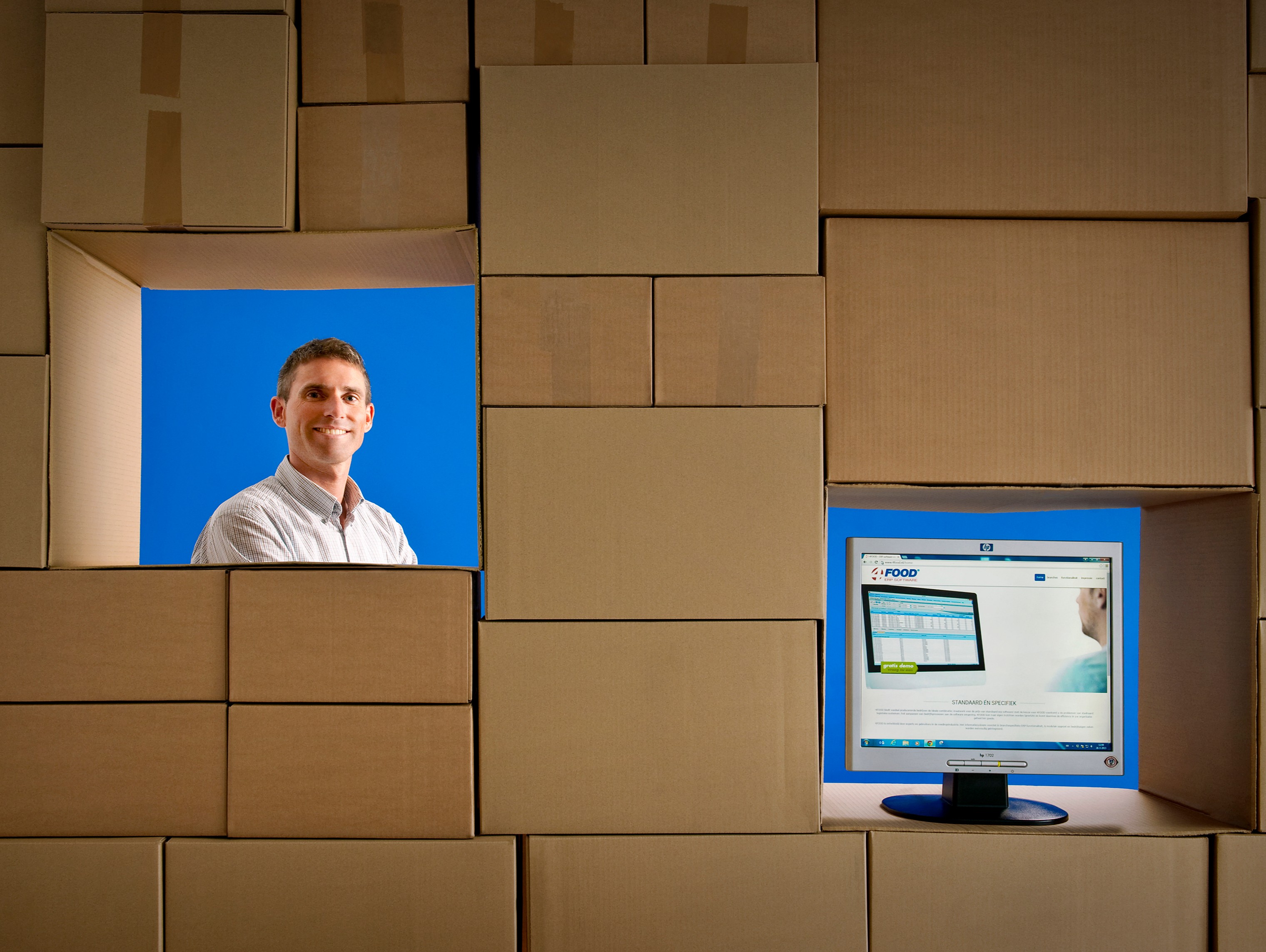 There is a growing need for transparency in the food chain; recent food scandals have placed traceability and transparency high on the agenda. Fierce competition makes optimal efficiency essential, which for food manufacturers also makes automation essential.
The food manufacturing industry is subject to strict demands. In addition to food safety, other factors facing increasing scrutiny include the quality and traceability of raw materials and ingredients as well as administrative, production and distribution-related activities. "To be successful, a company must have a sound overview of its entire business operation. Merely digitising the financial administration is no longer enough," states Jean Marc Dagevos, Account Manager for the '4FOOD' ERP software suite at Estrategy. Estrategy provides industry solutions and customer-specific internet-based software systems, including 4FOOD. The modular software, which has been developed by experts together with users from the food industry, offers sector-specific ERP functionality and can easily be tailored to the customer's unique situation through integration.
Substantial experience in the food sector
"Our software offers food manufacturers solutions to commonplace problems that can occur in the day-to-day operation, such as inventory inaccuracies, cost-price errors, a lack of structure in formulation management, uncertainty about customer agreements, and so on," continues Jean-Marc. "4FOOD is also the right partner for automating the internal organisation with respect to management information, traceability and EDI. Over the past ten years we have gained substantial experience in the food sector, and we have translated that experience into standard software solutions. Our software suite has evolved into a wealth of standard functionalities and different business models. 4FOOD can help any manufacturers who work with formulations, items and packaging to reach the next level and prepare them for further growth. The functionality of 4FOOD can be adapted to each customer's needs. We provide advice and support throughout the entire project, from the initial offer until implementation."
User testimonials:
"4FOOD ERP software makes business fun again."
"We were unhappy with the software we used to work with. Our former system only provided us with inventory information, but we also wanted to access and utilise other data such as purchasing data and cost-price calculations. That's why we went in search of an alternative, and that led us to Estrategy's 4FOOD ERP software."
"Manufacturing food products based on recipes and formulations is a very specific business. For us, the deciding factor when choosing to work with this company was the fact that the people behind 4FOOD have so much food-industry experience."
"The integrated interfaces automatically include all the relevant data, from the order input stage up to and including invoicing. Hence, thanks to 4FOOD ERP, the data we work with is now always up to date."
"4FOOD has taken our company to the next level, and that's just what was necessary to be able to manage the company's growth."
"We were pleasantly surprised that certain aspects specific to the organic food sector are already supported in the 4FOOD standard software."
4FOOD comprises the following modules:
The Planning module achieves optimum deployment of people and other resources so that orders are shipped at the right time.
The HR module enables registration of the name, address, job title and other details of each member of staff.
The Mass Balance module records details of the stock levels at the beginning and end of each month and also registers sales. In the case of any discrepancy in the figures
Invoices are prepared in the Invoicing & Stats module.
Customer information is stored centrally in the Commercial Management module;
what are the customer requirements, and who needs to be contacted about them? All agreements can be registered per customer.
The Efficiency module is focused on analysing the company efficiency. http://www.4food.nl keeps track of the causes of any delays, including monthly reporting.
The Purchasing module records details of all raw materials and packaging materials sourced, including when they were ordered and by whom. Upon receipt, raw materials and packaging materials are booked in to the system using this module.
The Inventory menu keeps track of which raw materials and products are available in the warehouse. Stock can be viewed in two ways: location-based, to see which raw materials or products are available in a particular location, or item-based to reveal all the locations in which a particular item is available.