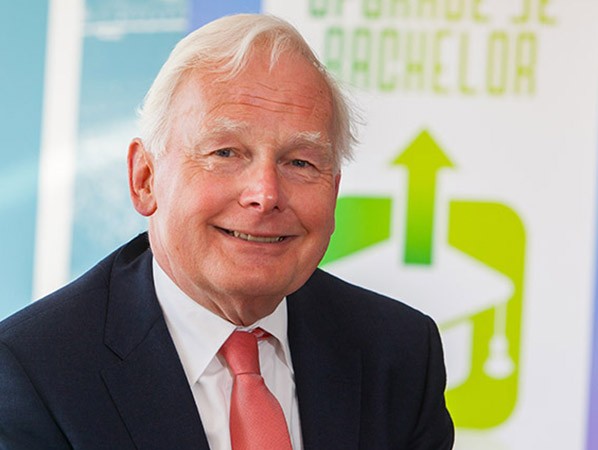 We raken al gewend aan termen als industrie 4.0, internet of things, big data, artificial intelligence, virtual en augmented reality. Maar kennen we ook de werkelijke betekenissen? Weet u wat de impact ervan is op uw bedrijf? Hoe u er praktisch mee aan de slag kunt, hoe we de nieuwe systemen up-to-date houden?
De voedselketen staat wereldwijd voor grote uitdagingen: oplossingen bedenken voor de wereldvoedselproblematiek, inspelen op de energietransitie, de klimaatverandering het hoofd bieden en de juiste weg bewandelen in de grillige geopolitiek. De concurrentie is groot, de marges zijn vaak klein. Om al deze uitdagingen het hoofd te bieden, is digitalisering en robotisering van de voedselproductie noodzakelijk. Maar de ontwikkelingen gaan razendsnel, het is voor ondernemers bijna niet bij te houden. Daarom eerst een geruststelling: je hoeft echt niet alle nieuwste 'gadgets' en innovaties in je bedrijf toe te passen om voorop te blijven lopen. Waar het om gaat is dat je steeds strategische en weloverwogen keuzes maakt. Daarvoor is kennis nodig.
Eindeloos veel data
Het IT-landschap is de afgelopen jaren steeds complexer geworden. De rol van autonome, volledig zelfstandige, intelligente systemen in productie-omgevingen neemt sterk toe. Drones in de agrisector zijn geen uitzondering meer, geavanceerde grijparmen met verbeterde ingebouwde sensoren zijn al heel normaal. In de logistiek zien we in de magazijnen AGV's (automatic guided vehicles) en SDV's (self driving vehicles). Al die drones, robots en cobots verzamelen eindeloos veel data. De kunst is deze data om te zetten naar nuttige en bruikbare informatie: om als bedrijf (nog) beter te functioneren en te presteren, de efficiëntie te verhogen, kosten te besparen, waarde te creëren.
'Waar het om gaat is dat je strategische en weloverwogen keuzes maakt'
De complexiteit van de IT heeft niet alleen invloed op productieprocessen; de hele bedrijfscultuur wordt erdoor beïnvloed. Organisaties zullen zich van hoog tot laag moeten aanpassen aan de nieuwe omstandigheden, want de digitale transitie heeft grote invloed op de manier waarop we denken, produceren, distribueren en opleiden. Digitalisering en robotisering zijn het nieuwe gereedschap dat de werknemer ondersteunt in zijn/haar werkzaamheden: het staat in dienst van de werknemer, niet andersom! Het transitieproces moet stap-voor-stap plaatsvinden, zodat er een intensieve machine-communicatiestructuur kan ontstaan. Met al deze veranderingen is het essentieel dat ook (verouderde) businessmodellen worden aangepast en bedrijfsculturen openstaan voor verandering. Om in de geest van Darwin te spreken: 'It's not the strongest of the species that will survive, but the one most responsive to change!'
Nieuwe banen
Door robotisering zullen er ongetwijfeld banen verdwijnen. Een actueel rapport van het WEF (World Economic Forum), gepubliceerd op 17 september 2018, meldt dat er tot 2022 wereldwijd 75 miljoen banen zullen verdwijnen. Maar er komen ook 133 miljoen nieuwe banen bij. Denk aan app-ontwikkelaars, drone-bestuurders en mensen die patiënten via computers kunnen monitoren. Wereldwijd zullen er 58 miljoen banen ontstaan door robotservice, aldus het WEF. De organisatie schat dat al over vier jaar ongeveer 52% van de huidige werkzaamheden door machines is overgenomen. Nu wordt nog 29% van de werkzaamheden door machines verricht en 71% door de mens. De operator die nu nog vooral bezig is met uitvoerende taken, gaat steeds meer en vaker data- en IT-georiënteerde werkzaamheden uitvoeren. Dit biedt kansen, ook voor opleiders. Net als de bedrijven, moet ook het onderwijs over de gehele linie inspelen op de veranderingen die de digitale revolutie teweeg brengen; met nieuwe opleidingen en (omscholings)cursussen, andere lesmethoden en docenten die deze taken aankunnen.
Actiepunten
De voedselverwerkende industrie in Nederland kenmerkt zich door een lange geschiedenis van continue verbetering en verregaande automatisering. Om onze koploperspositie te behouden, moeten onderwijs, overheid, ondernemers en onderzoeksinstellingen veel intensiever en eendrachtiger gaan samenwerken. De informatie en data, van producenten én van toeleveranciers, zou veel meer (veilig!) met elkaar gedeeld moeten worden, om tot de juiste beslissingen te komen.
Bij het MKB ligt een groot robot-potentieel. Om dit potentieel te benutten, zullen robotleveranciers ervoor moeten zorgen dat robotgebruik eenvoudiger wordt. Dat er robots komen die ook 'uit de voeten kunnen' met voorwerpen die onderling variëren, die ingezet kunnen worden in een omgeving waar voedselveiligheid een main issue is. Robotproducenten zullen sterker moeten inzetten op nieuwe samenwerkingsvormen tussen mens en machine, ofwel de ontwikkeling van cobots, en daarnaast oplossingen moeten vinden voor het verbeteren van cybersecurity.
De algemene conclusie ligt voor de hand: ondernemers in de voedingsindustrie moeten zélf proactief sturing geven aan de onvermijdelijke digitaliserings- en robotiseringsontwikkelingen. Eat or be (b)eaten! Het is nog niet te laat.
Ben Prins is bedrijfsconsultant, eigenaar van Prins Management Consultancy, Business Development Advisor en docent bij Saxion University of applied sciences en Wittenborg University of applied sciences.