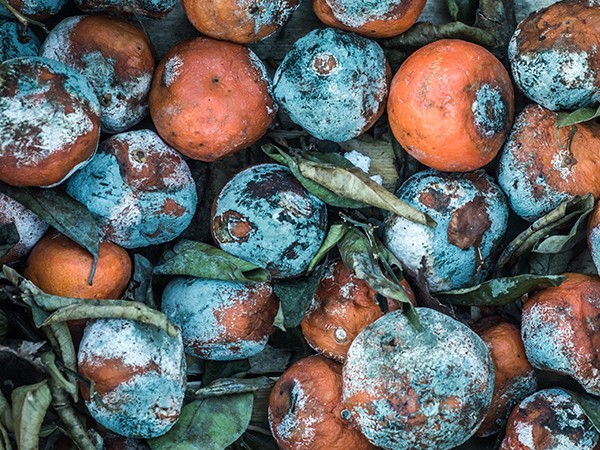 In de begroting van het ministerie van Landbouw, Natuur en Voedselkwaliteit (LNV) is ruim aandacht voor voedselverspilling. Het tegengaan van voedselverspilling is onderdeel van een bredere transitie naar kringlooplandbouw: niet langer meer de nadruk op lagere kosten, maar juist zuiniger omgaan met grondstoffen.
De begroting van het ministerie van LNV stijgt van 880 miljoen euro naar 1,4 miljard euro voor 2020. Deze stijging heeft voornamelijk te maken met de klimaatdoelstellingen van de overheid, en het halveren van voedselverspilling in 2030 is daar een onderdeel van, zij het bescheiden. De overheid wil de verspilling terugdringen van 2.162 kiloton in 2015 naar 1.081 kiloton in 2030. Om dit te bewerkstelligen is de komende vijf jaar 7 miljoen euro extra uitgetrokken ten opzichte van de begroting van 2018.
De maatregelen van de overheid richten zich in belangrijke mate op het bedrijfsleven. Om verspilling in het bedrijfsleven tegen te gaan komt de overheid met een campagne die specifiek is gericht op restaurants en cafés. De horeca in Nederland is versnipperd en het is lastig voor deze bedrijven om te investeren in het terugdringen van voedselverspilling. Toch kan het de ondernemer flink wat opleveren.
Daarnaast komen er via de Stichting Samen tegen Voedselverspilling vouchers voor het bedrijfsleven beschikbaar. Deze vouchers bieden bedrijven de mogelijkheid om advies in te winnen over het terugdringen van voedselverspilling. Dit kan in de vorm van een expertsessie, een validatie, een haalbaarheidsonderzoek, een kansenkaart-workshop of een value scan. Het bedrijf of de organisatie moet de helft zelf betalen, de andere helft komt voor financiële steun in aanmerking. De waarde van de voucher ligt tussen de 5.000 en 15.000 euro.
De combinatie van bewustwording bij ondernemers en de mogelijkheid om een financiële vergoeding te krijgen om iets te doen in het bedrijf, is een effectieve manier om voedselverspilling terug te dringen.