For years we have been distributing the poster VLEES (MEAT) and the poster VIS (FISH) through the trade journal Voedingsindustrie. Last year we were regularly asked if we could make an extra poster, as several companies wanted to book an advertisement but missed out on the Poster Meat and Poster Fish because they were booked up so quickly.
By popular demand, this year we are therefore producing the
Poster for the potato, fruit and vegetable sector (AGF)
showing the structure of the Dutch potato, fruit and vegetable processing industry.
The structure has been mapped and all advertising blocks are booked.
Reach
This poster will be included in the June 2021 issue of the Voedingsindustrie magazine in a print run of 3,500.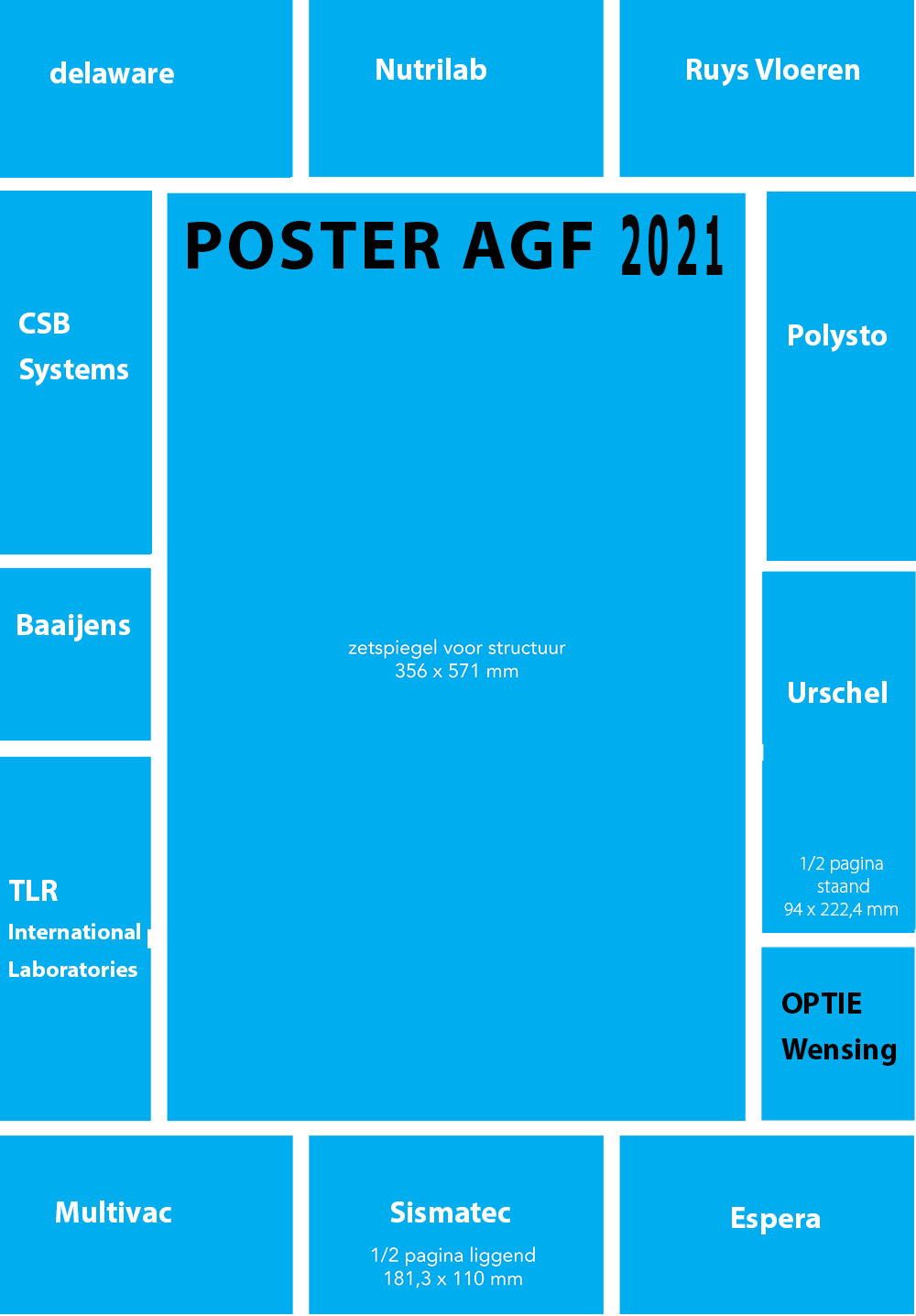 Prices
You can opt-in for the next AGF poster to be distributed in 2022.
For these prizes you will hang on the wall of our readers, more than 3,000 food producing companies, for a whole year. Upon participation, you will receive a number of unfolded posters for your own use, or to hand out.
The price for the small blocks is € 995
The large blocks (portrait or landscape) cost € 1.495,-
(Prices excl. VAT)
We would like to know if you would like to opt-in for an advertisement on the Poaster AGF 2022 and if so, which block you would prefer.
Send an e-mail to [email protected].