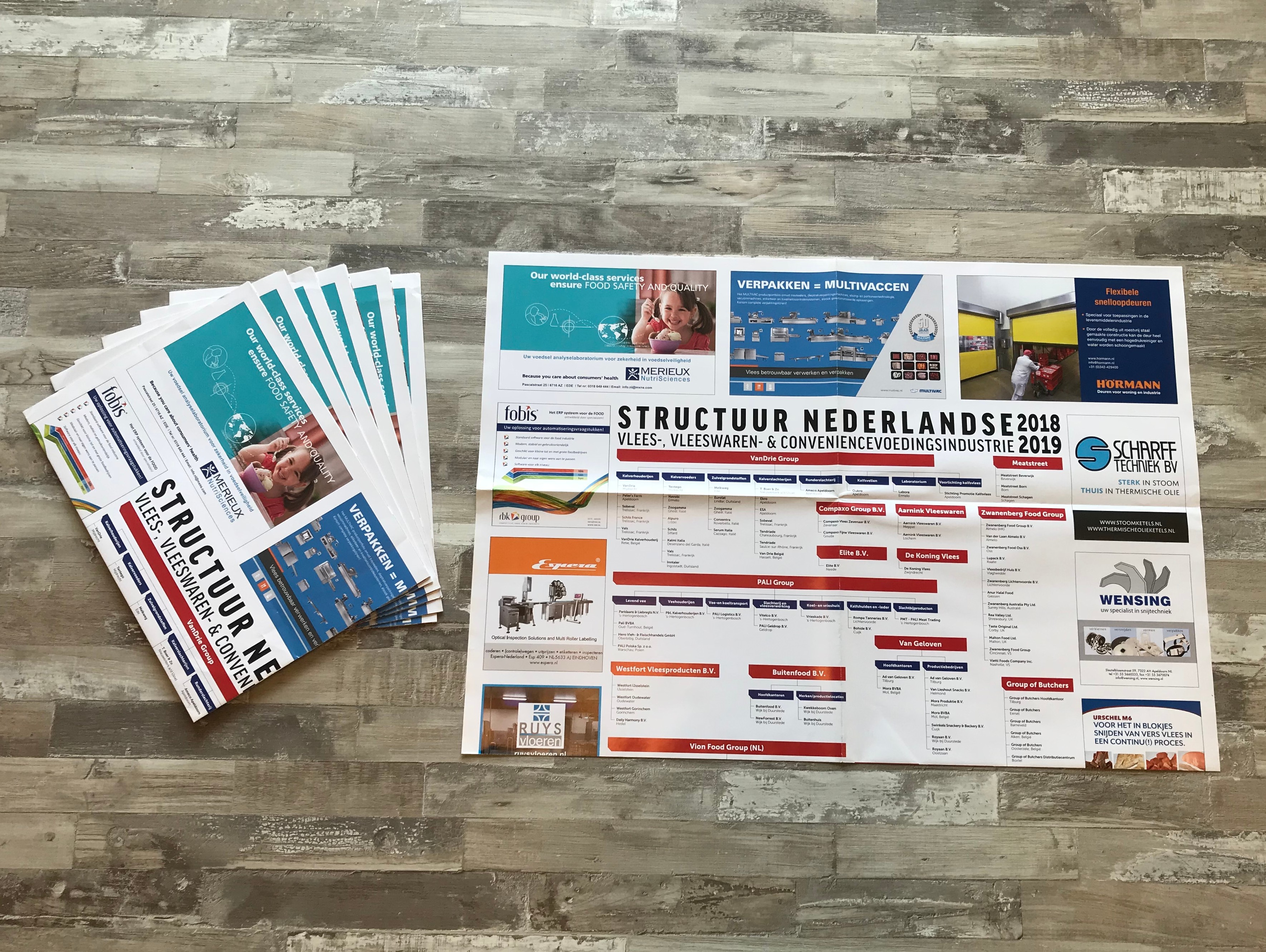 Every year, the professional magazine 'Voedingsindustrie' publishes a poster (A1) with the structure of the Dutch meat, meat products and convenience food industry. So much is changing in the Netherlands over the course of a year as a result of mergers and bankruptcies that, as a publisher, we feel it is our duty to keep you up to date.
The poster is attached to the professional magazine 'Voedingsindustrie' and is distributed through this channel to the board and management of 3,000 food-producing companies in the Netherlands. 
Readers
As a reader of Voedingsindustrie you will automatically receive the poster. Is something wrong? Can't find the poster in the magazine? Let us know and we will send you a poster. 
A detailed example...

Advertisers
It takes a year for a new poster to be published, so each poster hangs on the wall for a whole year. That's why companies like to get in line for an advertising block on the poster. 
At the moment there are still 2 small blocks and 1 large block (middle bottom) available for new advertisers, the rest is fully booked.
Perhaps your company is interested in buying an advertising block and connect with your potential customers on 10 September. You will also receive a number of copies for your own use.
Prices for one year exposure
Small block € 995,-
Large block € 1.495,-
(Prices excl. VAT)
Deadline Poster Meat Industry: August 19.
Do you want to know if there are still advertisingblocks available?
Contact Saskia Stender - 06 22 21 53 07 - [email protected].