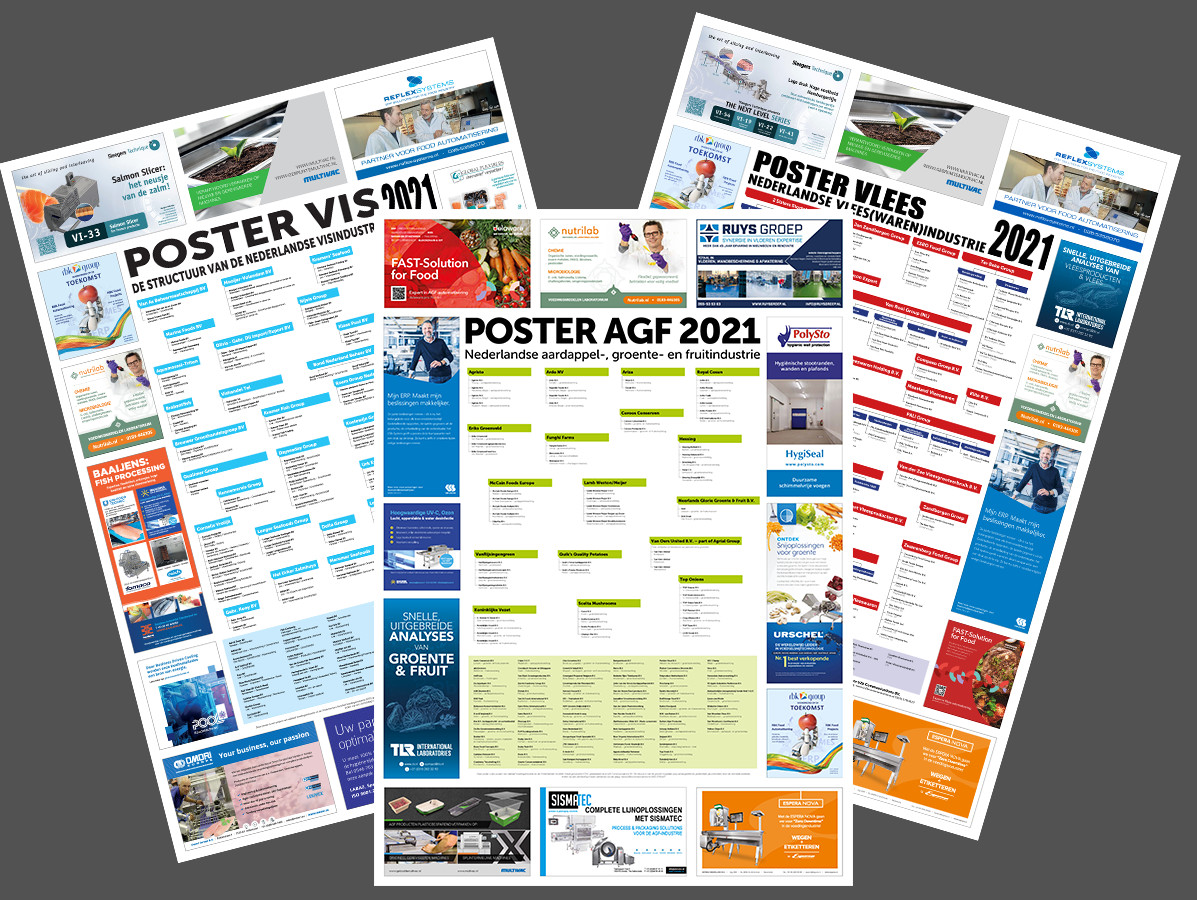 Via the trade journal Voedingsindustrie we distribute the poster MEAT, FISH and  Fruit & Vegetable . Because of the great demand, we also have these posters available online. Download them here without any obligation.
We have been producing the MEAT poster and the FISH poster for a number of years now, showing the structure of the Dutch processing industry in both branches.
We regularly receive requests to produce an extra poster, as several companies want to book an advertisement but miss out on the Poster MEAT en FISH because they are booked  so quickly.
"Our poster collection has been expanded with the Poster Fruit & Vegetable as of 2021"
Next year we will make an additional poster, we are now starting to work on that.
Download the most recent posters (in Dutch) for free
Poster Fruit & Vegetable 2021 (release date 15 June 2021)
Poster MEAT 2021 (release date 14 September 2021)
Poster FISH 2020 (new poster will appear 16 November 2021)
Reach
The posters will be distributed in a print run of 3,500 together with the magazine Voedingsindustrie.
The posters for 2021 are all booked up.
Please let us know if you are interested in advertising on one or more of the 2022 posters and, if so, which block you would prefer.
Prices
For the price below, you can hang on the wall of our readers, more than 3,000 food producing companies, for a whole year.
Upon participation, you will receive a number of unfolded posters for your own use or to hand out.
The price for the small blocks is € 995.
The large blocks (portrait or landscape) cost € 1.495,-
(prices excl. VAT)
Send an email to [email protected] for more information.