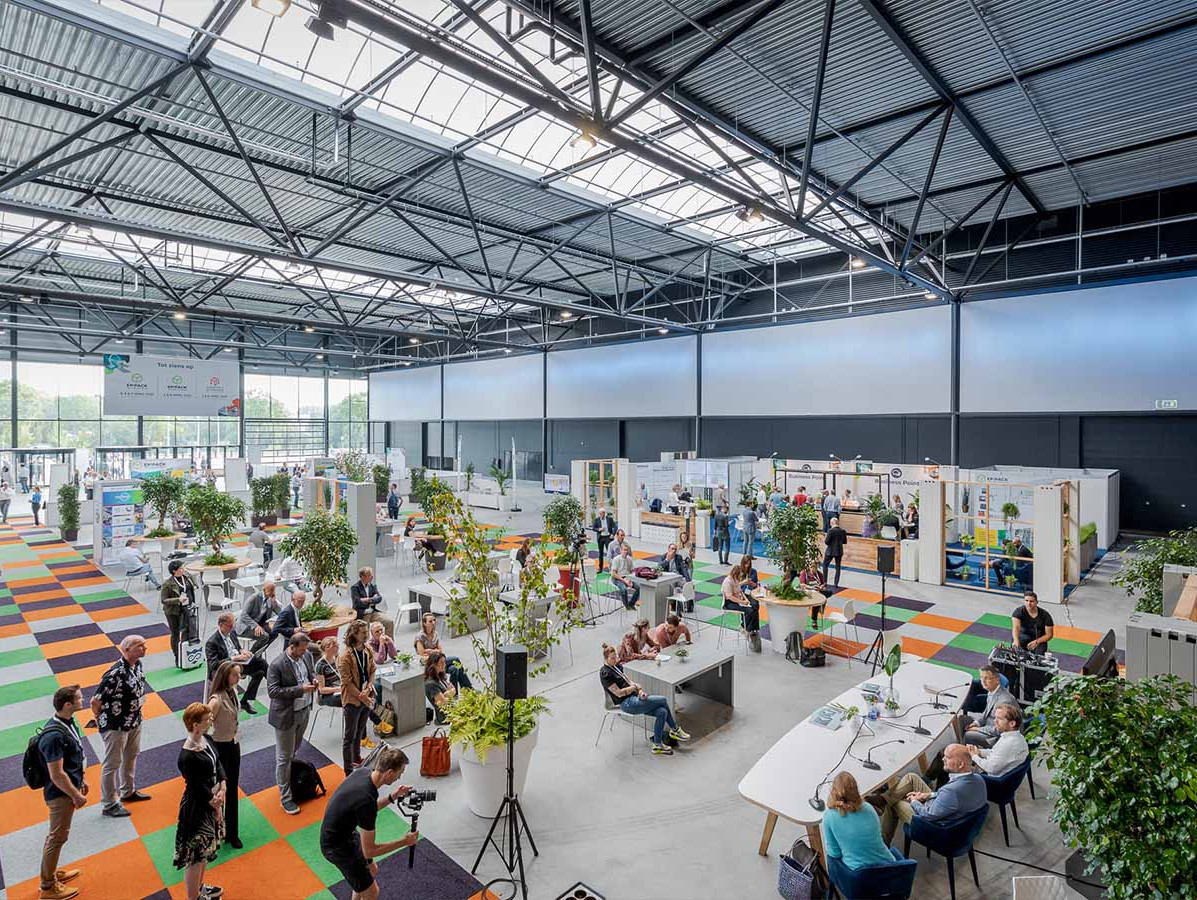 Exhibition organiser Easyfairs has announced the full programme for the packaging event Empack and Packaging Innovations on 5 and 6 April at Brabanthallen in Den Bosch. There are more than 30 sessions to attend: from the psychology of packaging to packaging logistics solutions. In addition, both mornings will kick off with inspiring and stimulating kickstarts involving round-table discussions in the field of (consumer) packaging.
The knowledge programme for Empack on the first exhibition day (Wednesday 5 April) includes the announcement of the nominations for the NL Packaging Awards, two sessions on taking packaging to the next level (packaging process and packaging) and sustainable packaging and circularity.
During the second day of the fair, the theatre hosts lectures on packaging legislation: what do you have to do and how do you demonstrate it? The impact of sealing on sustainability and how to keep your supply chain running will also be discussed. Four of the five lectures on the influence of sealing on sustainability will be in English. After each session, there is plenty of opportunity to ask the speakers questions.
Packaging Innovations knowledge programme
The Packaging Innovations programme also includes several sessions, with the main focus on the first exhibition day with no fewer than nine lectures. Topics covered then include E-commerce as an important link in reusable packaging.
On the second day of the fair, visitors can join the theatre for lectures on behavioural influence and sustainable packaging. The exhibition day will end with the Greenovation Symposium, where innovative start-ups will pitch their sustainable innovations based on fossil-free materials and fitting within the circular economy. The full knowledge programme for both Empack and Packaging Innovations can be found at
Kickstarts and Pitch Your Product
Furthermore, all exhibition days will kick off immediately after opening at 10.00 with kickstarts on the Business Terrace, followed by pitches from exhibitors, partners and companies with innovations that will be judged by jury members Charles van Reij and Nienke Steen (both Cradle to Cradle). Companies will receive free advice from Cradle to Cradle after each pitch and have a chance to win the 2023 Innovation Award.